Downloadable Files:
To get free
Adobe Acrobat Reader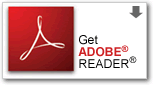 Welcome
To Moore County Property Records Search
Important: This site provides read-only access to real and personal property assessment and tax record information for Moore County, North Carolina. To access records, start by selecting a search type.
Disclaimer: This web page is for informational purposes only and is not necessarily the most current information available. Please contact the Moore County Tax office for specific, current information regarding your inquiry.